Why Lifeline?
Free Shipping
Domestic USA Only for Orders $300+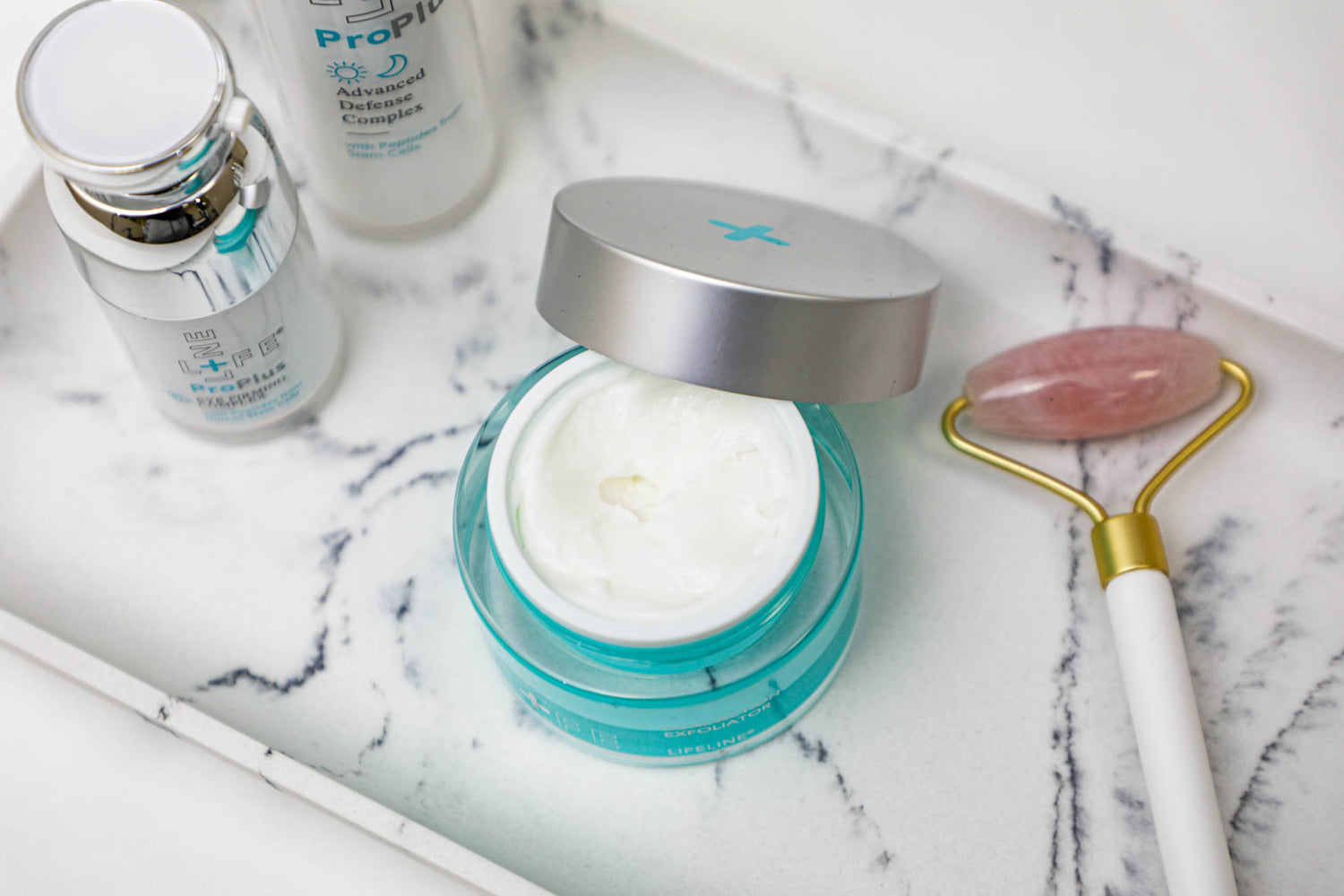 Quick view

ProPlus Eye Firming Complex 15ml

Regular price

$89.00

Sale price

$80.10
Quick view

ProPlus Advanced Defense Complex 50mL

Regular price

$110.00

Sale price

$99.00
Quick view

Dual Action Exfoliator

Regular price

$65.00

Sale price

$58.50
Testimonials










Great product easy to apply it and spread easily and also is absorbed well. I love this product line.

Kermit M.
Excellent product! I was introduced to your product at the Mission Inn about 5 years ago and have been using it daily ever since!

Sharon L.
Great for cleaning, cleans pores and refreshes face.

Sandra B.
Amazing product. My skin is glowing and I can tell a major difference in just a few weeks. I've even convinced my husband to apply every night and I've never seen his skin so beautiful! I ended up purchasing a few more products because I'm so satisfied.

Laura W.
Excellent product- leaves me feeling refreshed every time. I would definitely buy it again and highly recommend this product.

Vinnie B.
In my 70 plus years, I have tried every eye cream imaginable at every price point seeking help for puffiness and lines. I received a sample of this product several months ago and have used it religiously because it works! My underage bags are greatly diminished as are the lines. None are erased, but there is a huge difference in my appearance and confidence. In additional, I have very sensitive eyes (most often the reason why I could not use most eye creams), but this product causes no redness or irritation. If you have puffins and lines that need diminishing, this is the product to use.

Jeanette C.
I have never had luck with eye creams. They always ran into my eyes, stinging my eyes and made my makeup run down my face. Then I tried LifeLine ProPlus Eye Firming Complex. IT IS THE BEST EYE CREAM. It absorbs instantly, moisturizes, it does not run or sting my eyes, my makeup stays put and the best part my eyes are looking younger! Do not wait, buy this eye cream you will not be sorry. I will never let myself run out of this cream!

Alix S.
Wow first time user, how did I survive without this product before? Excellent!

David B.
Gentle and effective facial wash..love, love, love this product!

Jennifer H.
I love this cleanser. I use it 2-3 times per week. It gently polishes and leaves my skin glowing. Easy to travel with since it is in powder form.

Donna B.
As a very very long time user of Lifeline products, I can say with confidence that these are the best products out there for anti-aging and well moisturized and hydrated face and neck. I have tried other product lines along the way, and none of them compare in my mind. Thank you Lifeline!

Linda V.
IN THE PRESS